Vision
Sustainability is an important part of our corporate DNA. We aim to supplement existing energy users with cost effective Renewable Energy Solutions. We do not just sell products and solutions, but work with our partners towards the best energy outcome. We aim to secure a better future for next generations where Human Development and Environment Security goes hand in hand.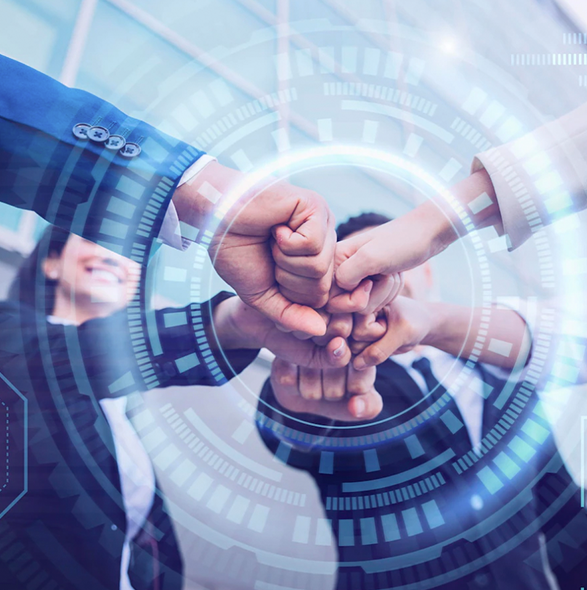 Mission
To work with Government, Businesses, and Individuals to advance their goals towards Renewable Energy Conversion. We approach each project with equal commitment regardless of size and build towards a more sustainable future one step at a time.
Eagle Renewable Energy (EagleRE) was co-founded by Mr Wayne Lim, Mr Kelvin Pooh and Mr Jking in 2019, with the common ambition of being a leading renewable energy company in the Asia Pacific Region. Headquartered in Singapore, EagleRE specializes in project origination, project development, investment, and financing of renewable energy related projects. These projects include photovoltaic power stations, wind power, energy storage, charging pile and comprehensive energy management solutions. EagleRE also invests in R&D to enhance the performance and monitoring efficiency of Renewable Energy Assets, with the aim of bringing Smart AI solutions to the many challenges faced by owners and operators of Renewable Energy Assets.
In 2020, EagleRE acquired WoSolar Jiangsu and renamed it to Eagle Renewable Energy (Jiangsu) CO., Ltd. This acquisition allows EagleRE to quickly scale up its renewable energy technical capabilities, enhancing EagleRE's profile and EPC capabilities.
In 2021, EagleRE has achieved a record project pipelines, with projected Capex of over USD $5 billion and a project pipeline of over 7GW with a mixture of development and turnkey projects for ground base utility solar and wind farms, as well as investments in distributed rooftop solar. EagleRE is also actively developing new models of renewable energy projects, such as Agrivoltaics, Floating Solar Farm, Micro Grids and Bio-Mass.
By 2022, EagleRE is operating in Singapore, China, China Hong Kong, Vietnam and Malaysia, and is also actively building capabilities and partnership in Indonesia, Laos and the Philippines, working towards the goal of being an Asia Pacific Independent Power Provider and Developer of high-quality renewable energy projects.
Rethinking
Energy
The Meaning of Our Slogan
With "Rethinking Energy" always in our minds, EagleRE aspires to navigate people to reimagine the way energy is being produced and used. We utilize and enhance on the current untapped resources such as rooftop space, barren land, abandon mines, vegetable farms/greenhouses and free water bodies that could help generate additional income via clean energy generation. 
EagleRE will provide the solutions to assist offtake partners to electrify their operations, reduce usage of traditional fossil fuel during production and enhance energy efficiency of production sites such as factory spaces or even commercial buildings. We put great emphasis on the R&D of the technologies that could enhance operational capabilities and energy management for both internal and external partners by working with technology providers who are specialized in Drone Maintenance, Drone AI Monitoring and AI Energy Management and Reporting Solutions.
Global Net Zero should not be a dream, it should be a goal that everyone in our generation should strive to achieve. EagleRE will remain committed to its sustainability goals and create value for our clients, partners, investors, and shareholders.